Dan Cumming Memorial Trophy
Dan Cumming Memorial Trophy
Dan Cumming was a passionate advocate of age-grading as a way of identifying the best overall performance in a race, regardless of age or gender. It was therefore appropriate for the Pacific Road Runners to remember his contributions to the First Half, and to the local running community, by presenting a perpetual trophy honouring his name to the top age-graded performer at the First Half.
A simple off-the-shelf cup seemed inadequate to Dan's memory, so Dan's family was asked for suggestions for a more symbolic trophy. The result is a casting of one of Dan's running shoes.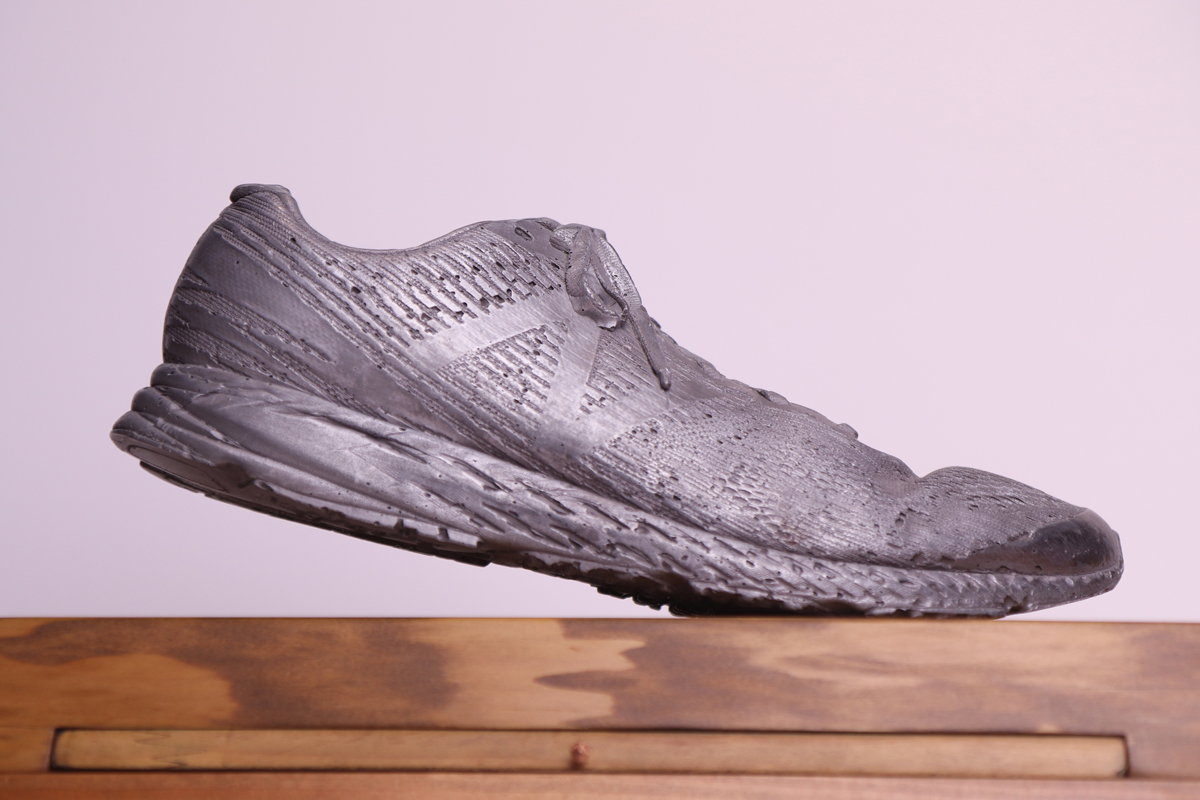 The aluminium cast was created by Desneige Meyer of Memory Castings. The solid base was created by Mike Bjelos from wood recovered from Stanley Park following the 2006 windstorm, that caused a re-routing of the First Half course in 2007, Dan's first year as race director. Built into the rear of the base is a drawer revealing a plaque that relates Dan's story.
In memory of Dan, the Dan Cumming Memorial trophy will be presented annually to the top age-graded runner at the First Half during the awards ceremony.
DANIEL BRIAN CUMMING, 1945 – 2018
Remembered for his passion and dedication to the sport, Dan Cumming was a valued member of the local running community.
On November 30th, 2018, Dan died suddenly of heart failure at the age of 73. He was in Negril, Jamaica preparing to run the 10k race at the Reggae Marathon, one of his favourite events.
At the age of 40, he started long distance running and became an avid marathon runner. He enjoyed volunteering for events and served as race director of the Pacific Road Runners "First Half" Half Marathon for four years from 2007 to 2010.
Although he valued his roles as husband, father and grandfather above all else, he also found time to be a mentor and adviser to many, pacing and inspiring many runners to their first half and full marathons; and loved his role as Coach Dan, training new runners for their first 5KM.
He once described the joy of running this way: "It is getting to a free state of mind where you can let your inner self take over."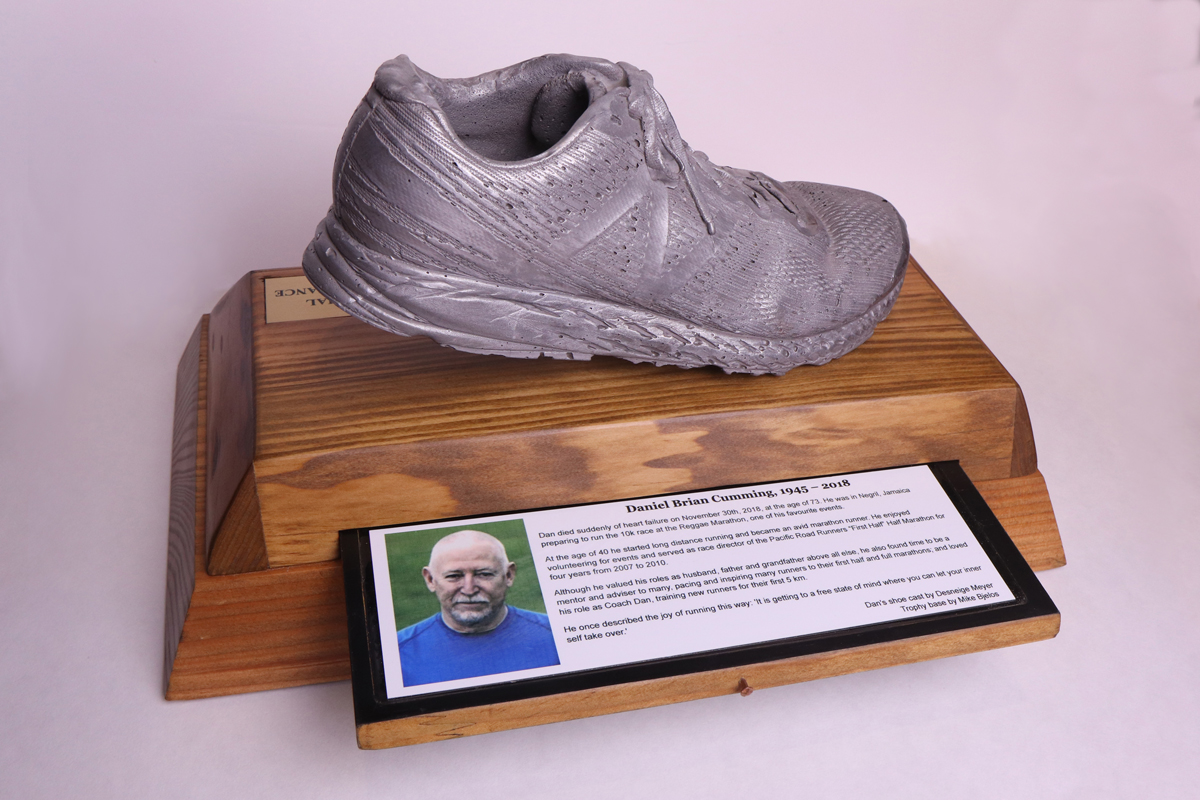 Dan Cumming Memorial Trophy Winners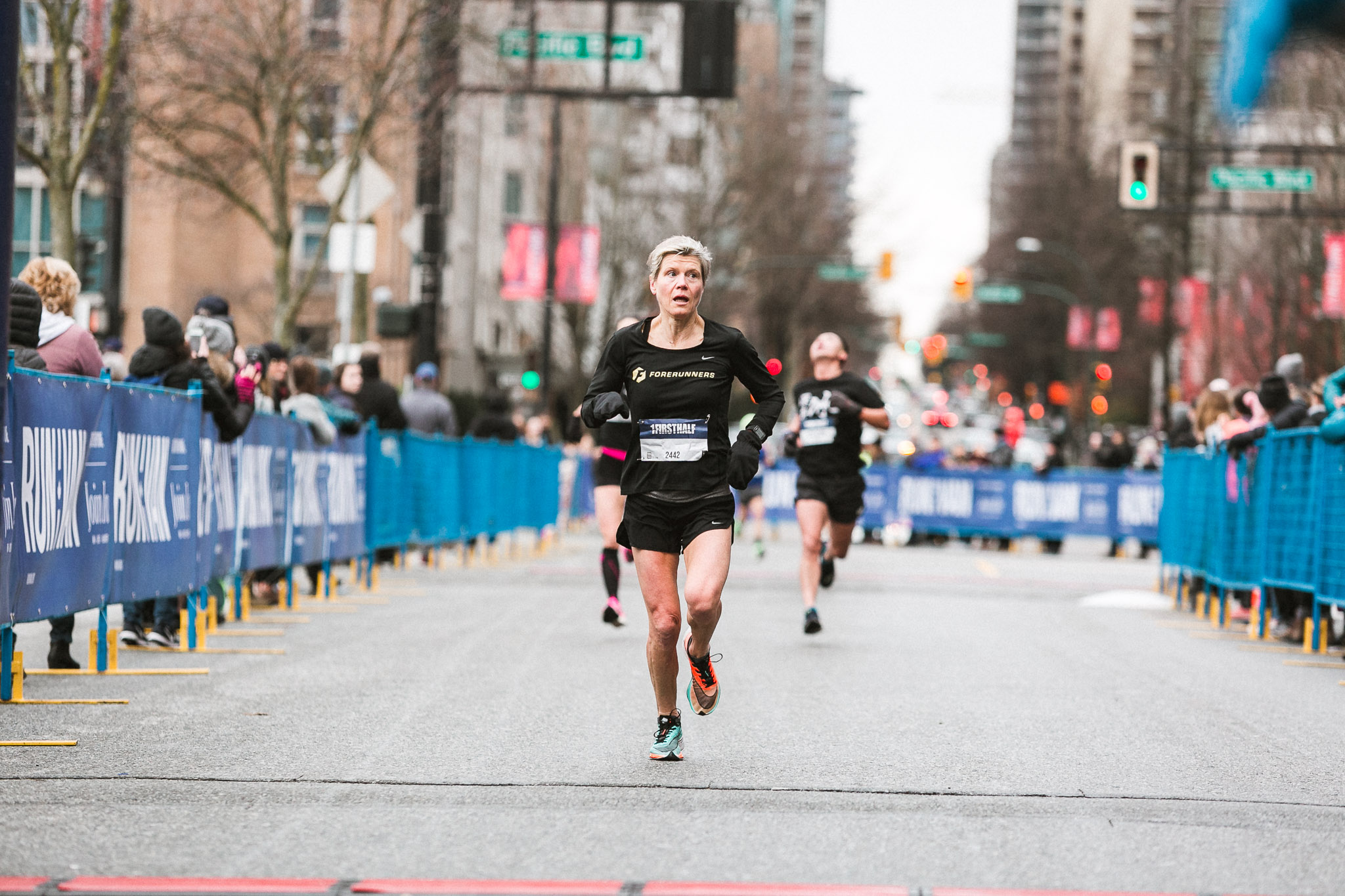 Jillian Fong
F50-54, 1:23:34, 92.03%
2020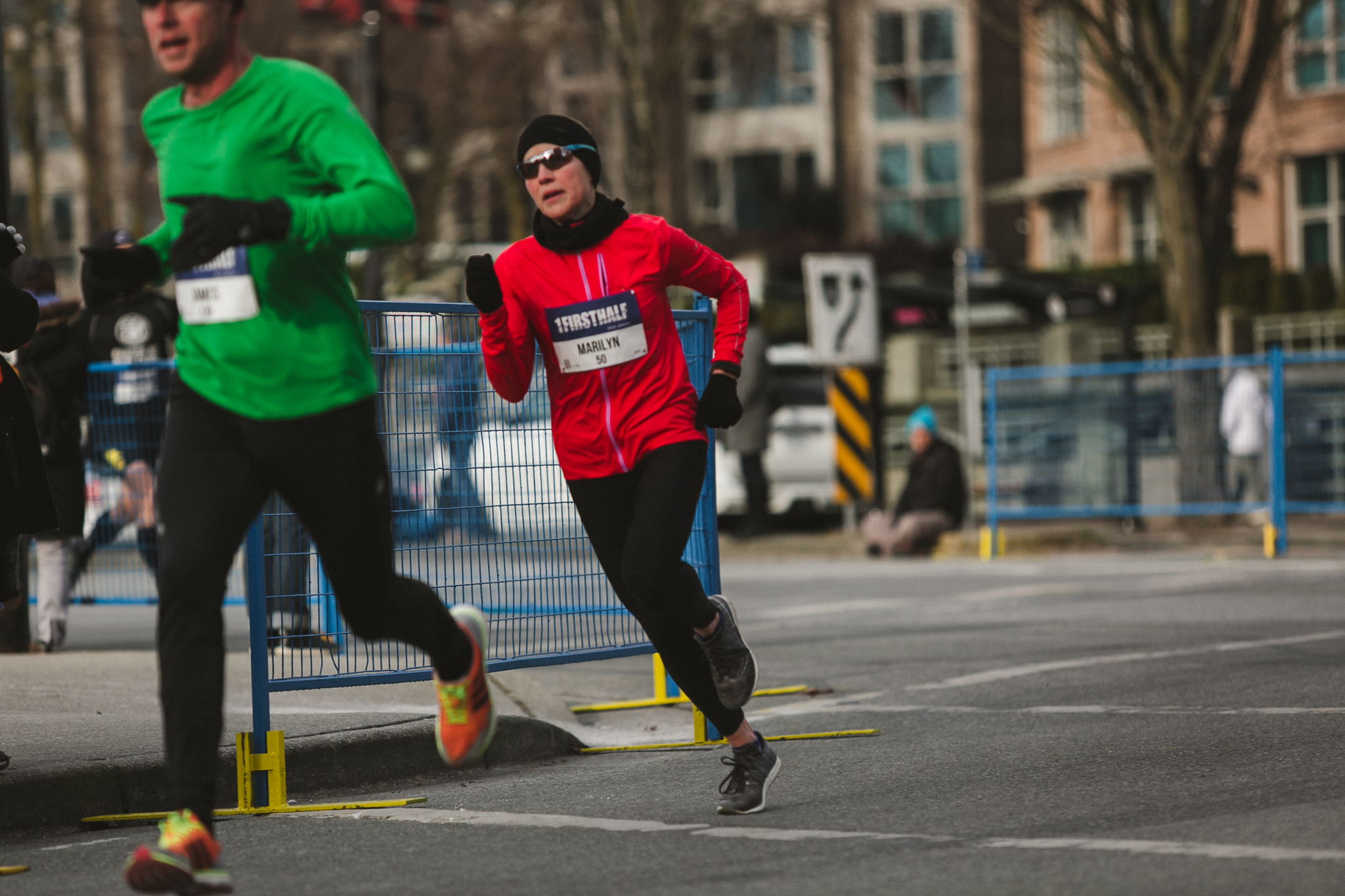 Marilyn Arsenault
F51, 1:20:57, 91.60%
2019